Welcome to How to Win with Mike Moore. In this weekly podcast, our goal is to energize you with practical insights on how to win in every arena of life. There are successful-living principles that span across racial, religious and socio-economic boundaries. Here, you will learn how to practically exercise those principles and WIN! Follow us @faithchapelbham
Episodes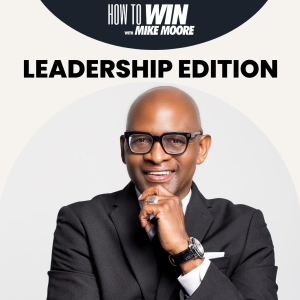 Wednesday May 10, 2023
Wednesday May 10, 2023
Welcome to the How to Win Podcast Leadership Edition with Mike Moore. In this episode, Mike Moore will explore the topic of why people criticize leaders.
Criticism is a common practice in all areas of life, including business. However, when it comes to leaders, the stakes are often higher, and the criticism can be more intense.
People criticize leaders for a variety of reasons, including high expectations, insecurity, fear, and a desire for improvement. Stayed tuned as Mike Moore continues to teach criticism in leadership.